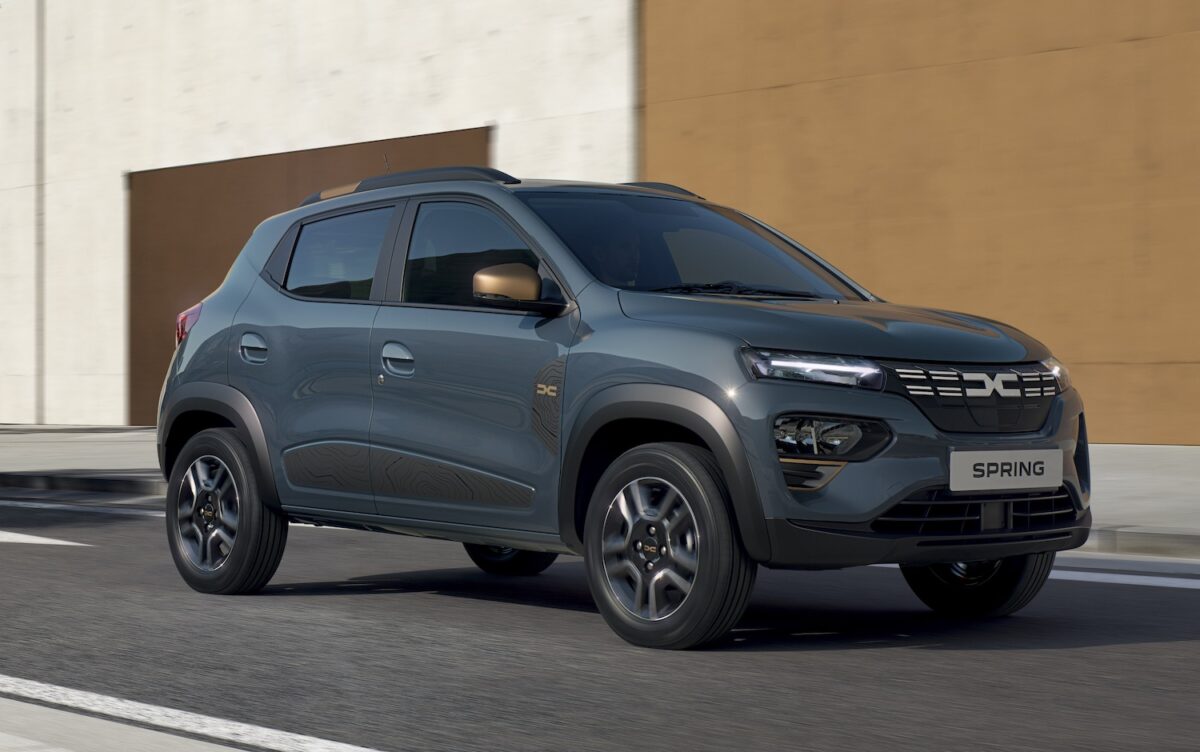 This new finish of the Spring inaugurates a more powerful engine, which announces 65 hp, or 20 hp more than the basic model.
The Spring shows up at the Brussels Motor Show with a new outfit, the Extreme. This new finish will replace the Expression. It benefits from specific style elements, starting with a Slate Blue tint.
The Extreme also plays the "outdoor" card. The door sill guards adopt a topographic pattern. This pattern is found on the new stripping affixed to the front doors, which gives a nod to the "snorkel", the vertical plastic insert of the Duster (which performs the wing/door function). Styling elements, such as the mirror covers or the logo on the tailgate, are painted in Copper Brown.
Copper Brown is also present on board, on the front door panels, the outline of the air vents, the outline of the navigation and the topstitching of the seats. These display the new logo Dacia. The front door sills and rubber floor mats pick up the topographic pattern.
But the Spring Extreme isn't just about looks. This finish inaugurates a new electric motor for the low-cost city car! Dacia therefore did not wait for the major restyling planned for 2024 to improve the Spring.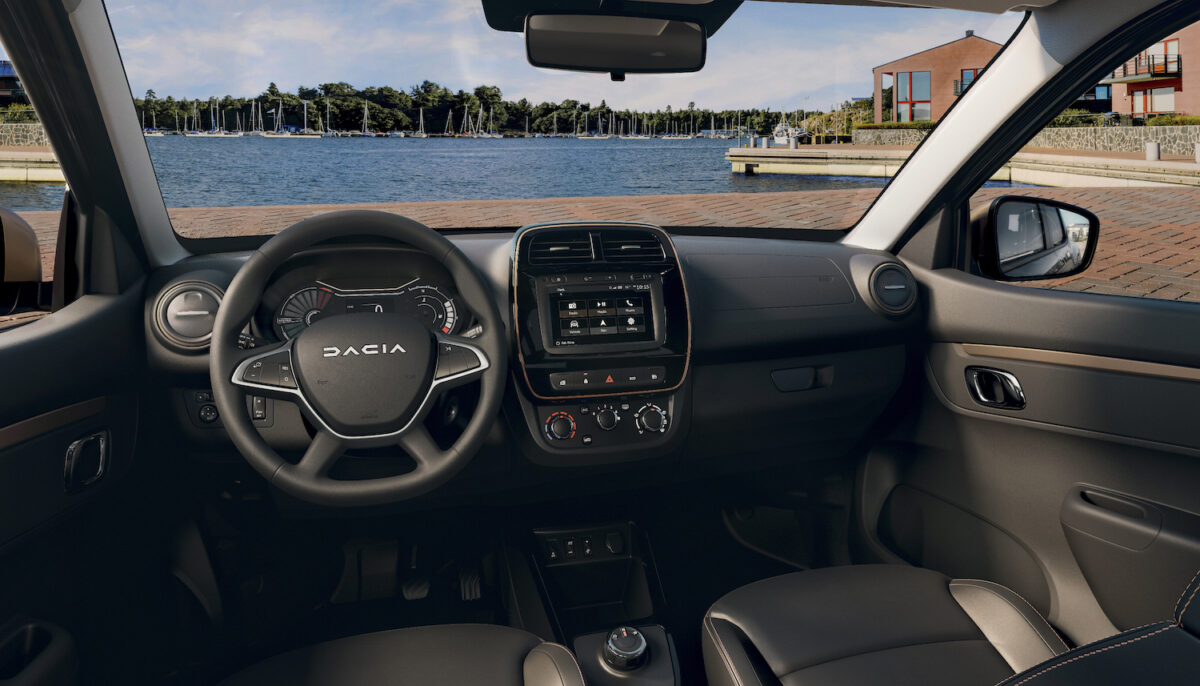 The Extreme's engine has an output of 48 kW, or 65 hp. The basic version retains the block of 33 kW, or 45 hp. The new engine is associated with a new specific reduction gear increasing the torque transmitted to the wheels. Logically, accelerations and pick-ups will be improved.
No change, however, for the battery. The Extreme has a range of 220 km under the WLTP combined cycle. Dacia indicates that the data reported via connected services show an average mileage of 31 km for Spring drivers. Moreover, if it is often bought as a second car in the household, the Spring is the main means of transport on weekdays for 9 out of 10 households which have several vehicles.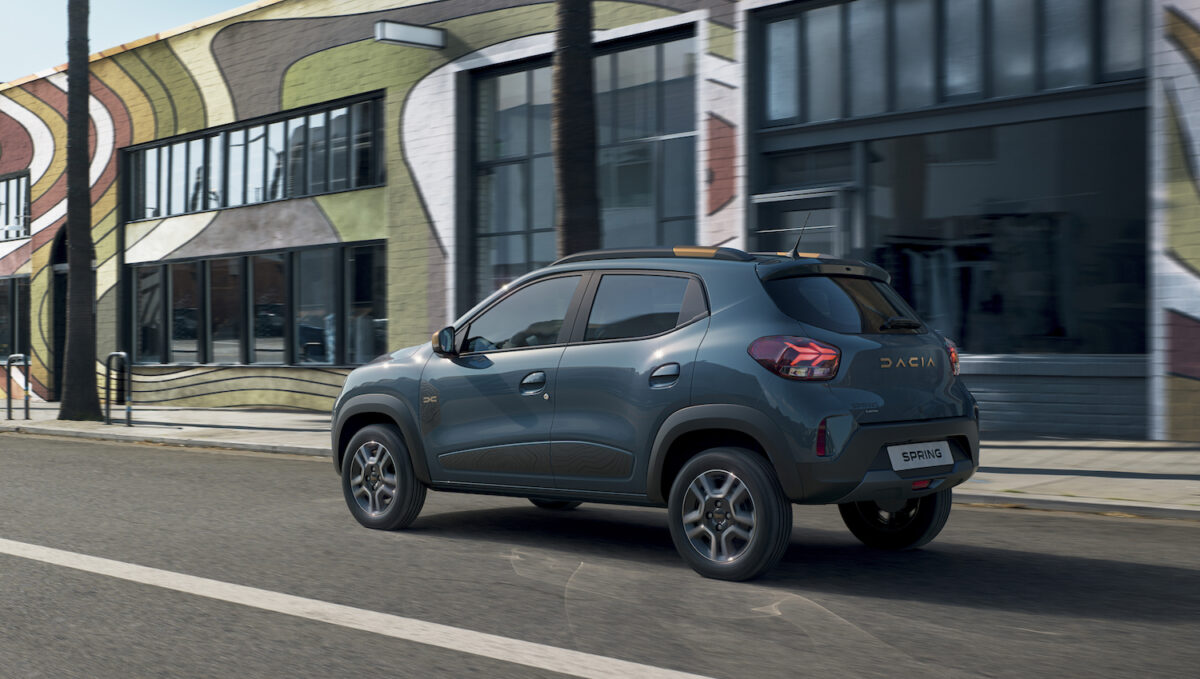 The Spring Extreme will be available to order in France from January 17. Its price is already known: €22,300, an increase of €200 compared to the 45 hp Expression.
The basic model remains the Essential at €20,800, with standard manual air conditioning, four electric windows, radio, automatic lighting of the lights, six airbags and autonomous emergency braking.
The Extreme, in addition to its unprecedented customization, gains navigation on a 7-inch touch screen, electric mirrors, reversing radars and a reversing camera.

Read also
Dacia Jogger: all the prices of the first low-cost hybrid