Employees rarely realize the weight of "solidarity", the price or the cost of "social security".
On the left, we like to talk about "deferred" wages. It's a great semantic invention to talk about social charges which undoubtedly weigh on the level of wages, and it is a level of charges and deductions that it is important to question.
Is the service rendered worth the money taken, taxed every month on those who work for less and less…
Let's take a salary of 2,500 euros net before taxes. It's not really billionaire income and ask the Urssaf site to give us a simulation.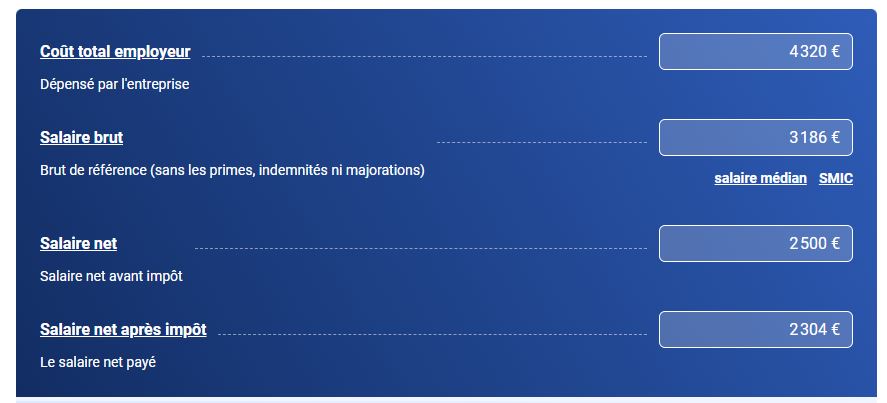 2,500 euros net before tax is 2,300 euros in your pocket after deduction at source.
The employer will have paid 4,320 euros, or 2,020 euros more than what you receive.
For an employee earning 2,500 euros, the "deferred" salary is 2,020 euros per month.
That is 24,240 euros per year.
Or 969,600 euros over 40 years worked at this price.
The question therefore deserves to be asked when we see the considerable sums at stake that are taken from us.
Yes, social contributions must be able to be discussed!
We are talking about almost a million euros over a lifetime of work.
People, citizens, must understand that an employee, a worker brings as much to his boss (nasty) as to the State (necessarily nice).
However, we must ask ourselves and ask the question.
Are we getting our money's worth?
Do you have it for the million euros that you will contribute all your life?
In fact you are all millionaires, it's just the state that took your money!
So who exploits the most?
The boss ?
Or the state?
Holy question isn't it?
Charles SANNAT
"This is a 'presslib' article, that is to say free of reproduction in whole or in part provided that this paragraph is reproduced following it. Insolentiae.com is the site on which Charles Sannat expresses himself daily and delivers an impertinent and uncompromising analysis of economic news. Thank you for visiting my site. You can subscribe to the daily newsletter free of charge at www.insolentiae.com. »