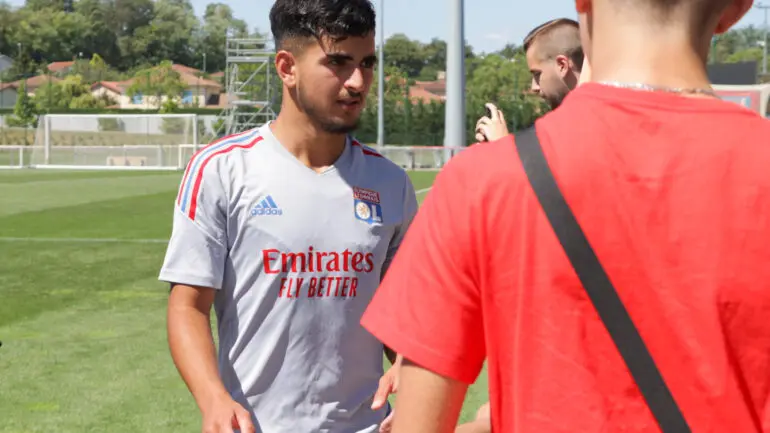 Young hopeful Mohamed El Arouch / (Credit: Romane Thevenot)
Since this Saturday, the Mohamed El Arouch case has been agitating OL. If the young midfielder would like to be considered a little more by the professional team, he especially wants to be able to train with Laurent Blanc's group.
A few days before the end of the transfer window, this is certainly an issue on which the leaders of OL would have liked not to be too rushed. Barred by other boys in Laurent Blanc's squad, Mohamed El Arouch is considering a departure from Lyon.
According to our information, the native of Orange, whom we presented in this portrait in December 2020, wants above all to train with the professional team and be part of the project, especially in the current period when others are failing and/or hardly concerned by the future of Olympique Lyonnais. He and his entourage, however, never claimed a starting spot upon his arrival in the group.
---
Two offers made by clubs
---
A crucial element in reserve this season, where he also delivered two assists on Friday in Sète, the 18-year-old player saw two clubs make a concrete offer about him. A Ligue 2 formation wants to obtain the loan of the midfielder for the end of the season. But other Ligue 1 teams would also be in line.
Moreover, his attitude has always been praised by all strata of OL, with whom he won the Gambardella Cup last season. Under contract until 2025, El Arouch has not yet played a single minute with the professionals.