Say goodbye to joycon drift with the perfect pair of controllers for gamers nostalgic for Nintendo's past.
The nintendo-switch perfect is now within reach. Aficionados of the Kyoto firm will tell you that the Gamecube controller is the most ergonomic peripheral ever produced by the manufacturer. After being reissued for Wii U and then for Switch, its success is well established. But there is a problem: the official controllers are not wireless, and it is impossible to enjoy their comfort in portable mode. The most seasoned fans will say that there is the Wavebird, but this version has not been produced for a long time. Never mind, a peripheral manufacturer has the product you need to take the sensations of the Gamecube everywhere with you.
The Gamecube Premium
The NIXY Wizard is a pair of joycons like no other. Thanks to its support, it takes the form of the famous Wavebird, this wireless Gamecube controller thicker than the original. It features the iconic design and color of Nintendo's cubic console. Everything is there for optimal playing comfort. The A, B, X and Y buttons of different sizes, the little yellow stick and the old-fashioned directional arrows are all present on this essential accessory. There are also the keys necessary for the proper functioning of the Switch, namely the + and – buttons, the menu and screenshot keys, as well as two sets of triggers. At the back, mappable paddles will satisfy the most demanding players.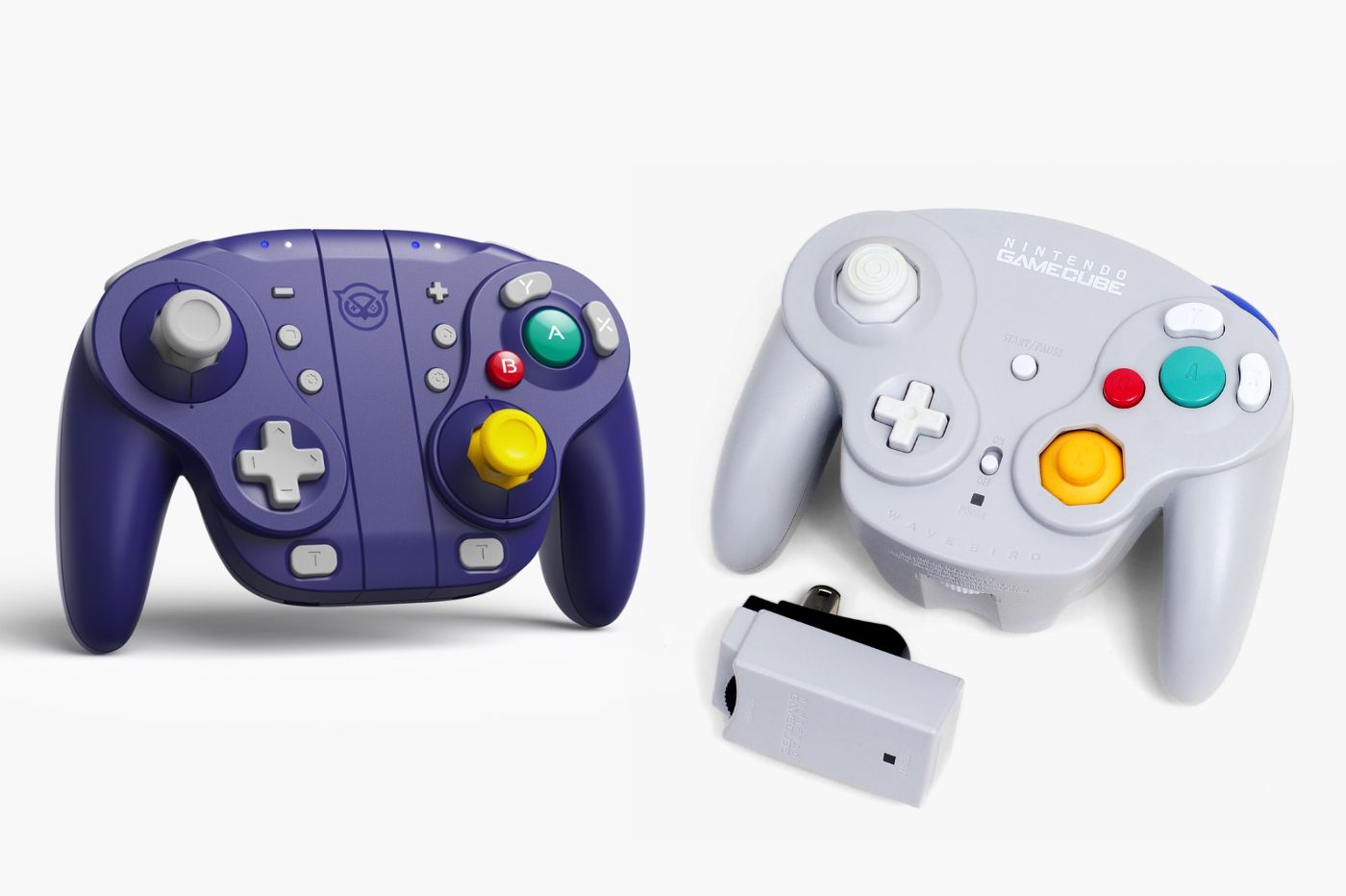 In terms of functionality, a turbo button allows you to perform many actions per second. As well, this accessory signed NIXY is guaranteed without drift, a significant plus for a console conducive to this manufacturing concern. It is also possible to attach the controllers directly to your console, enough to transform it into a real mastodon. With almost 8cm wide per joycon, these still add 16cm in length to the Switch which already makes it almost 24cm on its own. As for autonomy, the brand promises 8.5 hours of autonomy for 2.5 hours of charge, honorable performance.
As premium as it is nostalgic, the NIXY Wizard is already available on the brand's official website at the price of $69 (i.e. around 64€). Delivery is free, even for France! Beware, however, of customs fees that could be added to the price once the product has arrived in our territory. Despite everything, this controller presents itself as a superb alternative to the official joycons, enough to make it an essential accessory for the hybrid console.