While OM are hosting Monaco next Saturday at the Vélodrome, Igor Tudor faces a big uncertainty in the workforce of Marseille.
Third in the Ligue 1 standings 5 ​​points behind PSG, OM have the opportunity to strike hard in the title race next Saturday against Monaco. Irresistible since the return of the truce, the Marseillais remain on an incredible series of 8 consecutive victories, and are determined to continue their momentum.
But the obstacle will be considerable on Saturday evening at the Vélodrome, with theAS Monaco of Philip Clement which remains on an incredible victory against Ajaccio on January 15 (7-1) and which has one week more than OM to prepare for this prestigious meeting. Nevertheless, the current form of Igor Tudor's men does not cause much concern on the physical level, especially since they will be pushed by a whole stadium which will be sold out in five days to help OM bring down Monaco. It remains to be seen whether the Marseille group will be complete for this shock, and the latest trends suggest a first bad news on this subject for theOlympic Marseille.
OM-Monaco: Hit in the ankle, Issa Kaboré is uncertain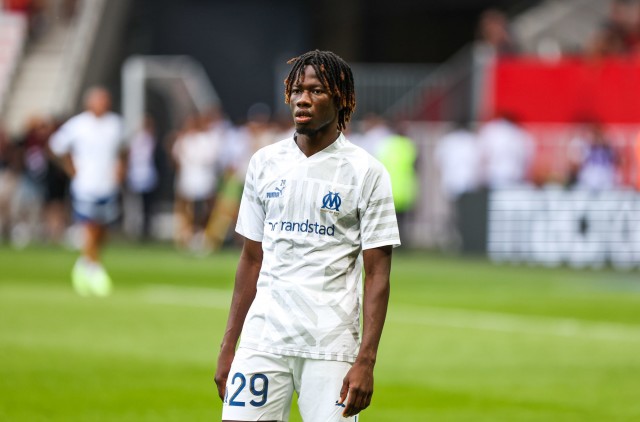 Withdrawal from OM's last match against Stade Rennais last Friday in the Coupe de France (2-1), Issa Kabore is already uncertain for the match against AS Monaco next Saturday. In effect, The Team announces that the Marseille defender is still hampered by a sprained ankle, and his participation is questioned.
With the uncertainty that also reigns over the presence of Jonathan Claussabsent since his injury to Montpellier on January 2, OM could be deprived of their two right pistons, which would not suit Igor Tudor in a game as important as next Saturday. It remains to be seen how things will evolve for Jonathan Clauss and Issa Kaboré in the coming hours.